250D Small Concrete Floor Edge Angle Grinder And Polisher Machine
The 250D is a professional edge floor grinding machine, which is the indispensable machine for floor labors to do the angle work. It efficiently grinds paint, coatings, adhesives, epoxy, and spackle. Powered by 110V and 220V single phase, it can be applied for both construction and home use. Combining impressive high performance with low weight, the simplistic design ensures easy operation and a comfortable user experience.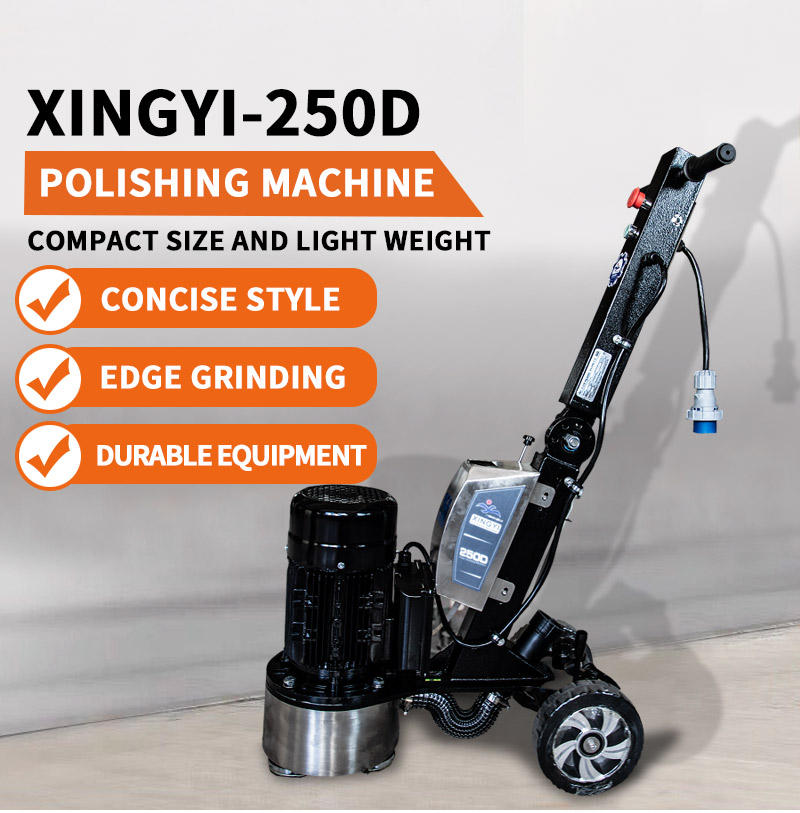 Specification
Model
250D Small Concrete Polisher And Angle Floor Polisher
Voltage
110V  1 phase
220V 1phase
Current
26.6A
13.3A
Operating width
250mm
Horse power
2.2kw/3hp
Rotating speed
1460rpm
Motor power
ABLE motor
Frequency
50/60hz
Packing size
74*50*88cm
Water tank
8L
Weight
65KG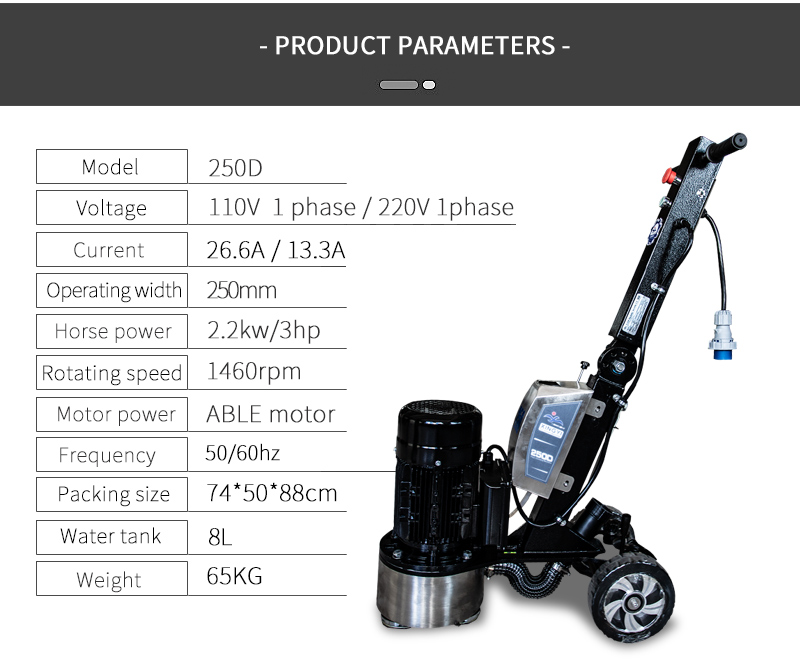 Product display
• Light weight and less abrasives consumption.
• Adjusting system to change the machine level according to abrasive consumption.
•Avoid the deflection problem occurring on the single disc machine. Wall corner grinding to a large extent, only 2mm untreated area from the wall.