Tank1500 large areas concrete floor grinder
The Tank 1500 is a remote-controlled driving grinding machine with a grinding width of 1550mm, which is very suitable for concrete ground grinding in various situations and projects of various sizes. The Tank1500 supports one-key lifting and is equipped with two 18.5KW well-known brand Inovance motors. The Tank 1500 has super cutting power, easy control, small turning radius, and super grinding pressure. Looking at its grinding width, you can know that it can grind a large area in a short time, which can save you a lot of time.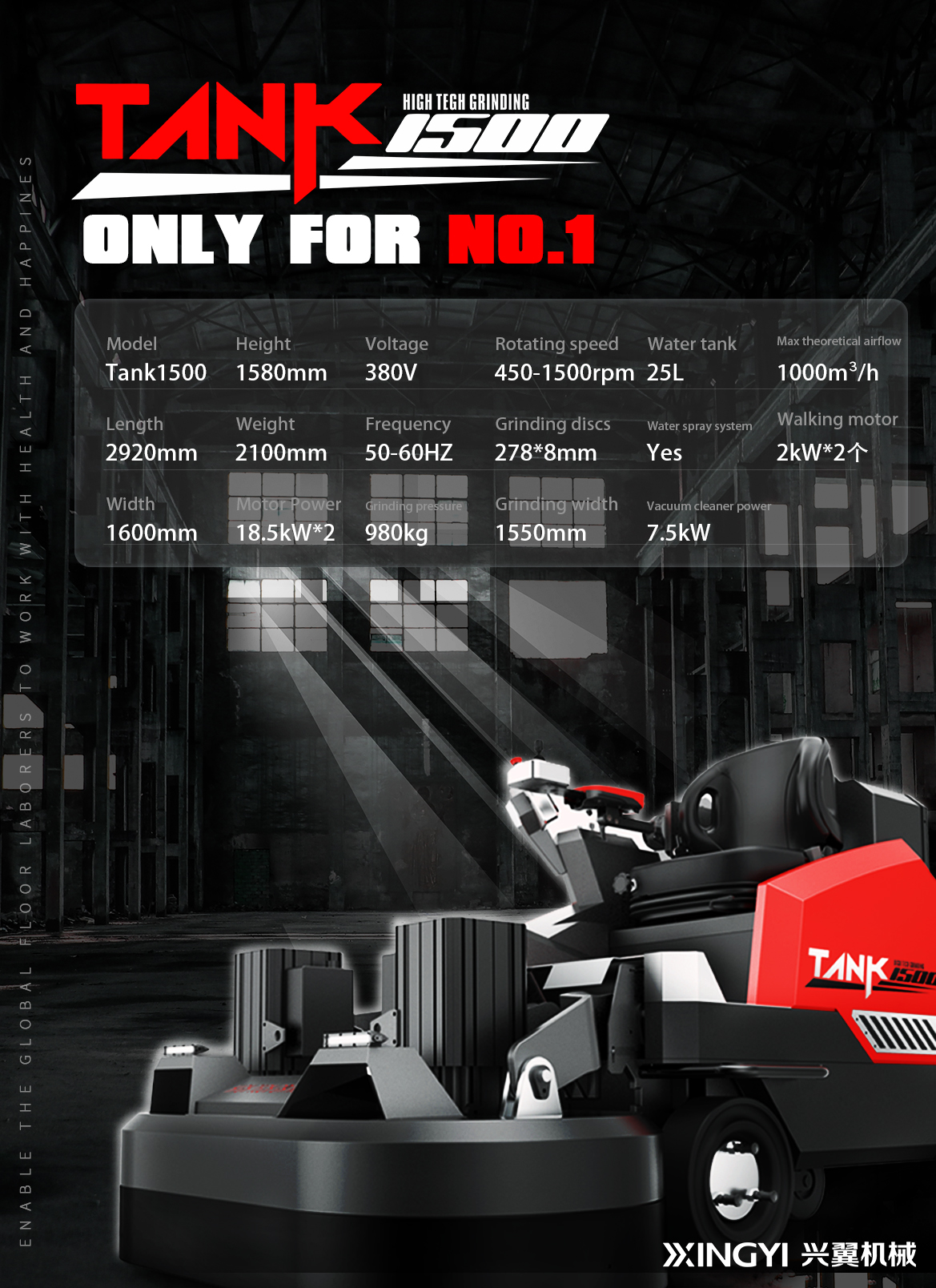 Technical Parameters
Model
tank1500
Length
2920mm
Width
1600mm
Height
1580mm
Weight
2100mm
Motor Power
18.5kw*2
Voltage
380V
Frequency
50-60HZ
Grinding pressure
980kg
Rotating speed
450-1500rpm
Grinding discs
278*8mm
Grinding width
1550mm
Water tank
25L
Water spray system
Yes
Vacuum cleaner power
7.5kw
Max theoretical airflow
1000 m³/hour
Walking motor

2kw*2

个
Product Details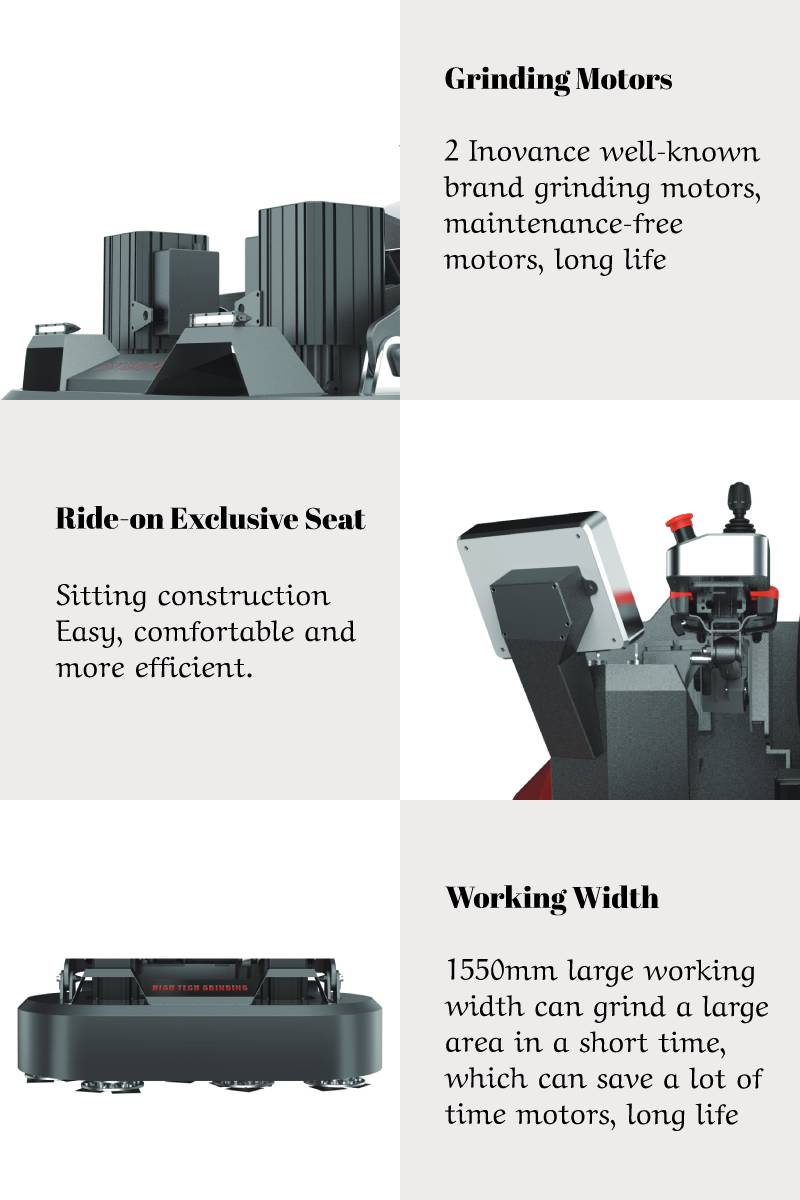 Features and Advantages
1. 1550mm large working width can grind a large area in a short time, which can save a lot of time motors, long life.
2. Equipped with exclusive seats,itting construction easy, comfortable and more efficient.
3. Equipped with remote control,highly stable remote control system; Intuitive grinding data、running status and fault information.
4. It is compact and easy to operate, with a clear and understandable control panel
5. One-key lifting, strong chipping force, easy control, small turning radius, super grinding pressure.
Product Operation Display