HTG-550 Terrazzo Floor Grinding Machines
The HTG-550  is a powerful planetary grinder with three counter-rotating grinding heads. Its working width is 490 mm. The HTG-550 terrazzo floor grinder equipped with a water tank made of stainless steel, which can be filled with 15 liters of water. Both sides of the machine are equipped with 20KG weighting iron, which is convenient for the operator to pressurize according to the situation, and achieve better grinding effect.  The HTG-550 is very suitable for rough grinding, fine grinding and polishing of terrazzo, concrete, cement, marble, granite and other types of floors.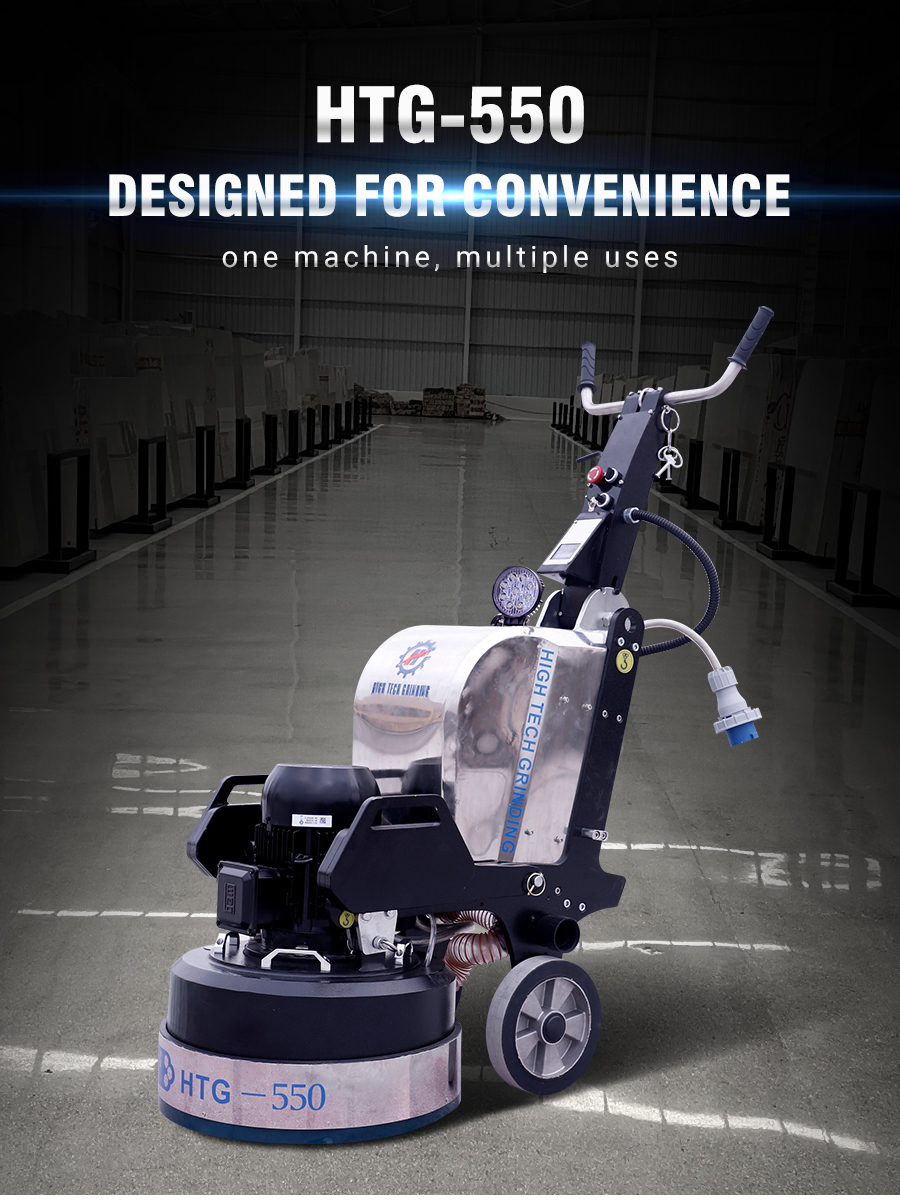 Technical Parameters
| | |
| --- | --- |
| Voltage | 3P220V |
| Ampere | 15.1A |
| Working width | 490mm |
| Grinding disc | 220mm*3 |
| Motor Rotating speed | 450-1680rpm |
| Motor HP | 4KW5.5HP |
| Inverter | 5.5KW/7.5HP |
| Weight | 272kg/600lbs |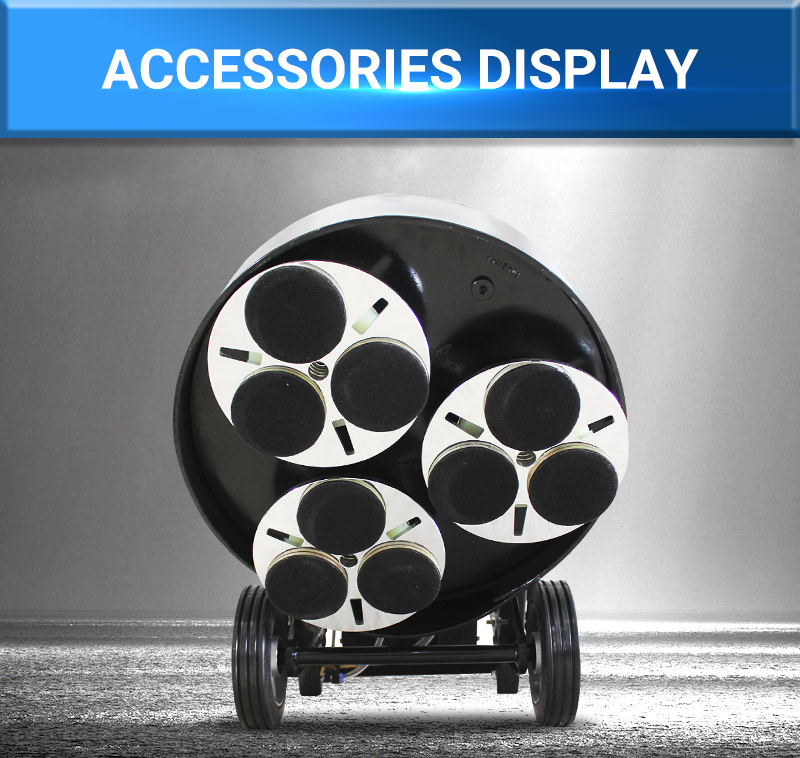 The one of the biggest feature of this machine is that it has 3 planetary counter-rotating grinding discs. When the small turntable rotates, the big gear disc rotates in the opposite direction. Its advantage is that we can feel the vibration caused by the ground during operation compared with double-headed and single-headed machines.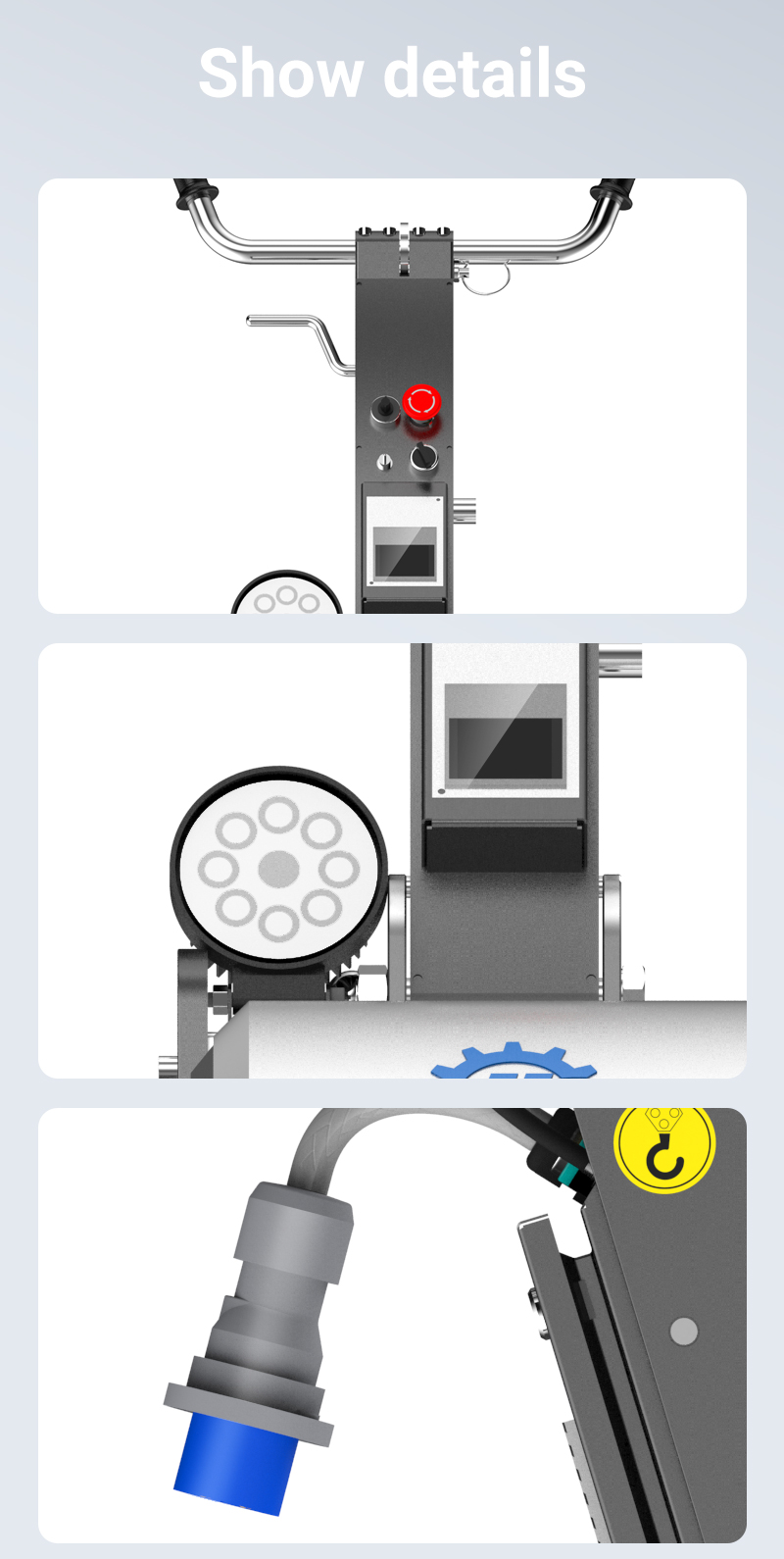 Our advantage
1. Upgrade the aviation standard plug, which is reliable and durable;
2. Possess a large-capacity water tank to avoid the trouble of continuously adding water;
3. The grinding disc is a three-head planetary counter-rotating system, which effectively reduces the biasing force and improves the operability of the machine;
4. The electric control box of the sheet metal shell is very firm and has good sealing performance, which can greatly extend the service life of the machine.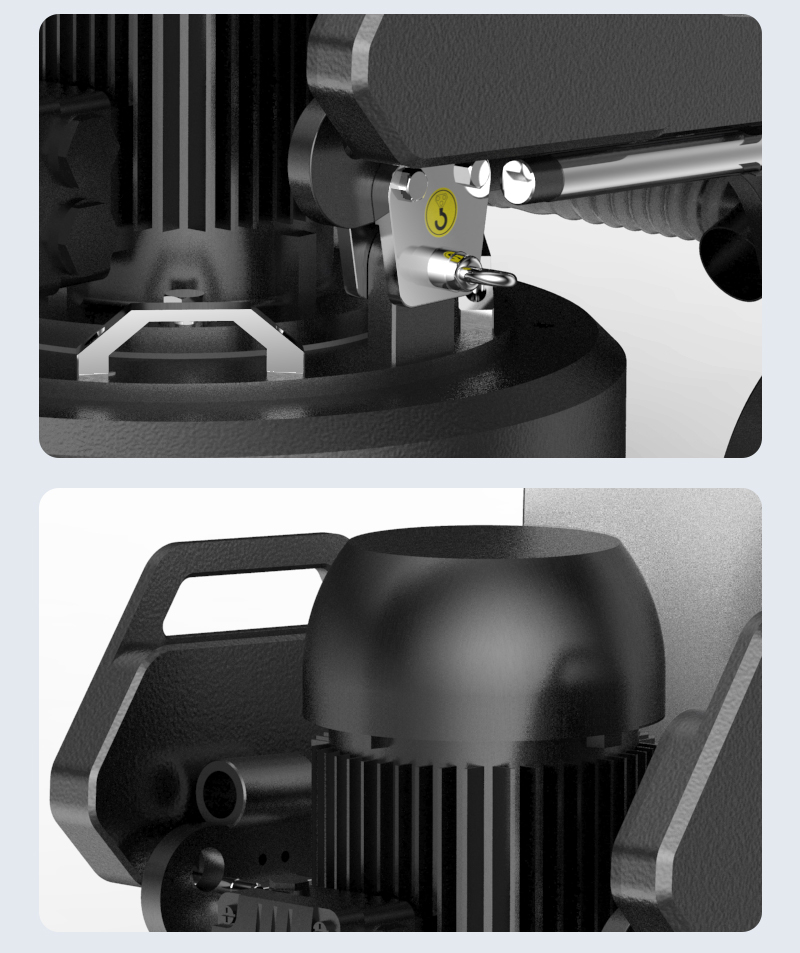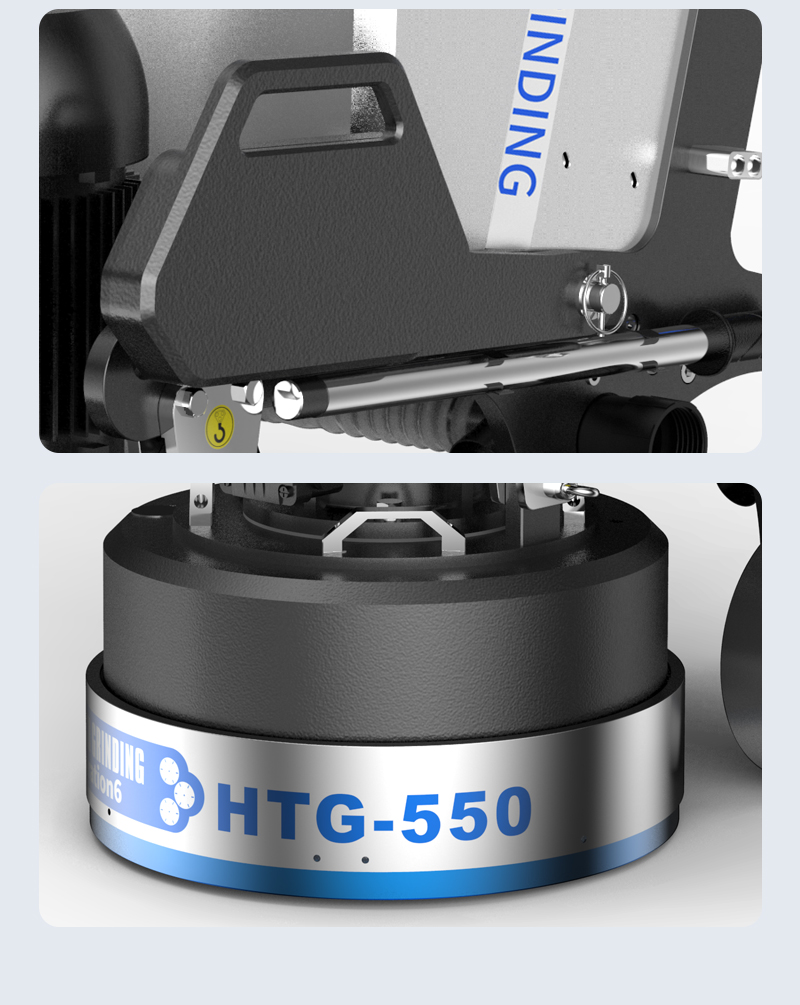 Multiple Uses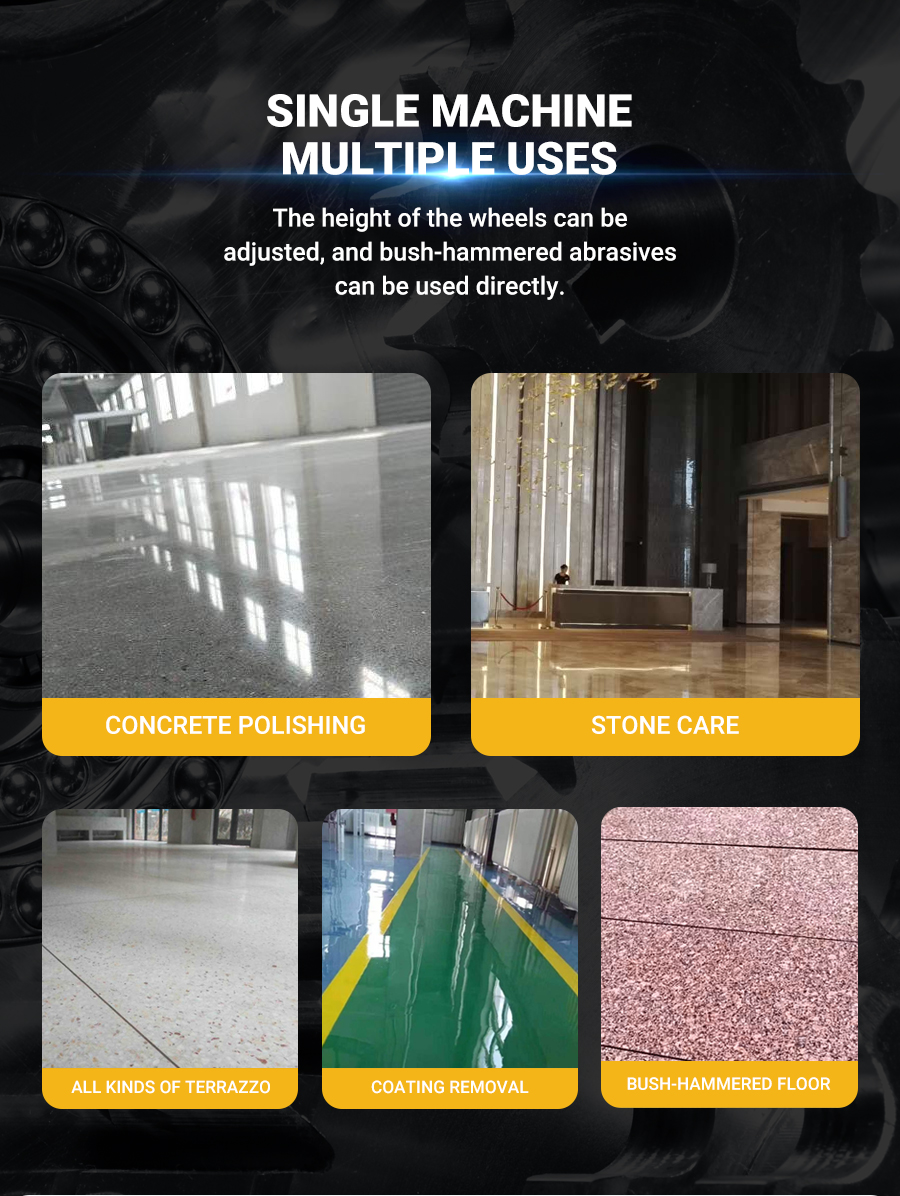 Customer Show